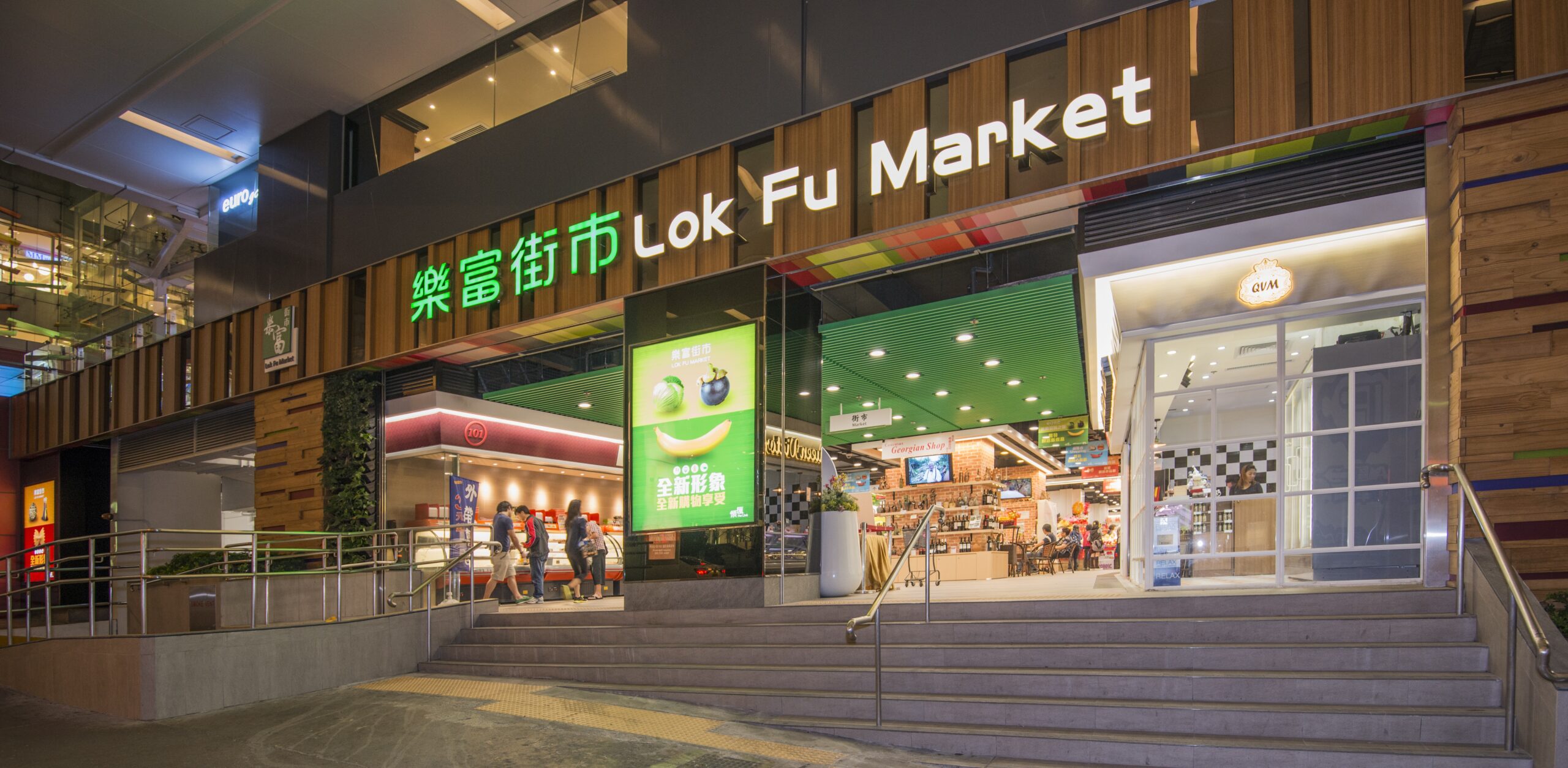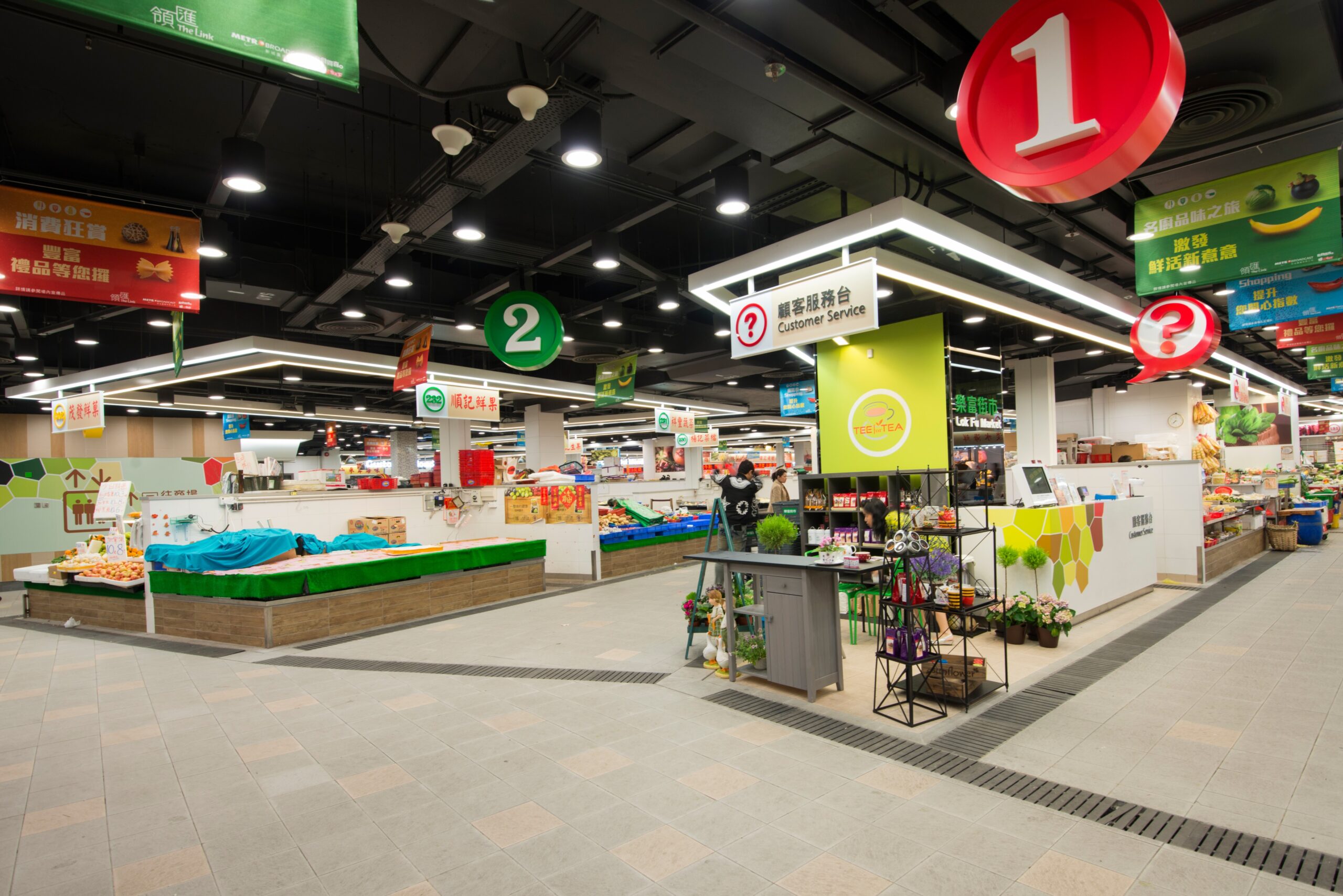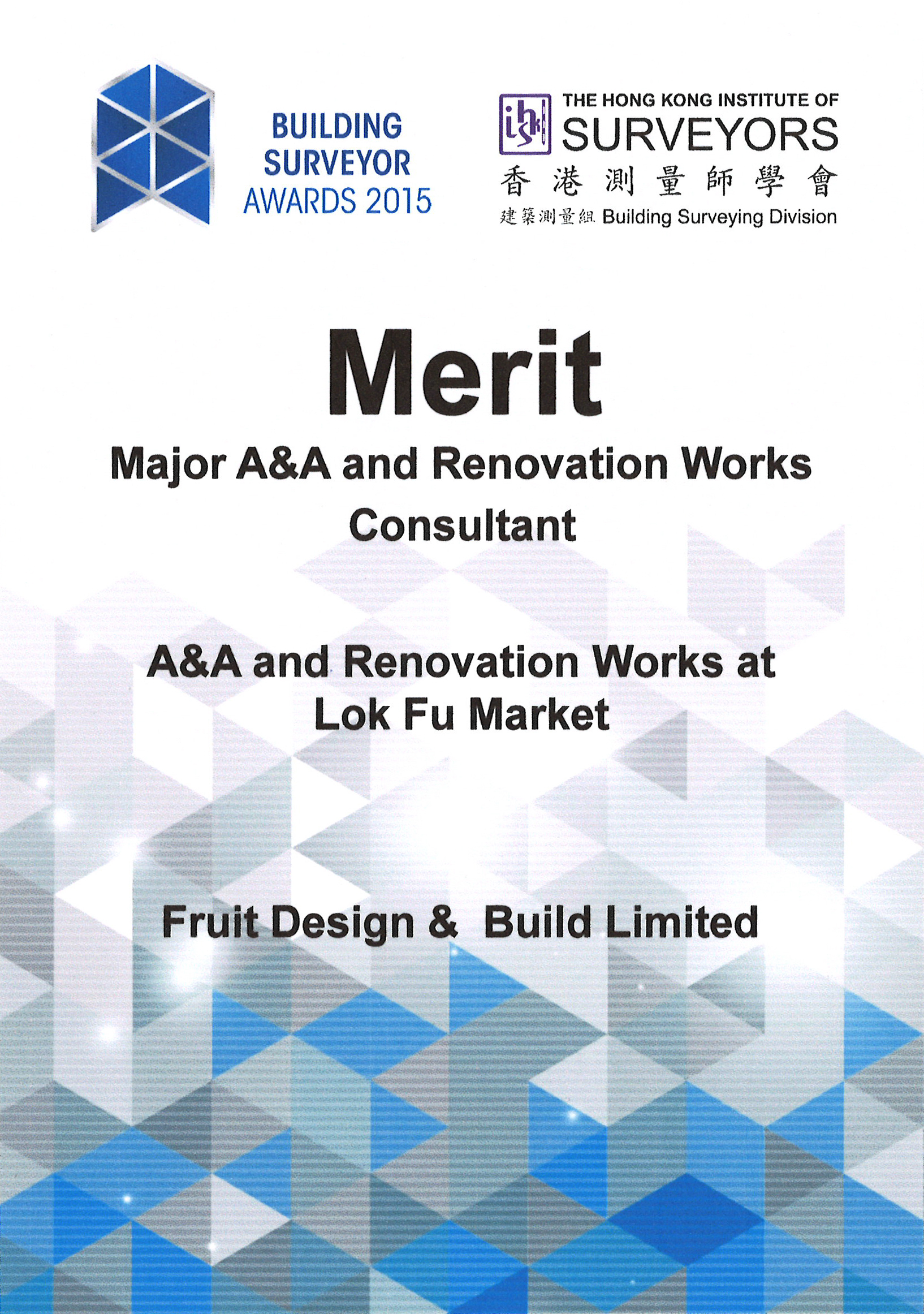 Food Market – Wang Tau Hom South Road
A&A and Renovation Projects
Acting as the lead consultant, we led the project team to deliver the project aimed at a total renovation of the aged fresh market serving the community. We retained and reused as many existing structural elements as possible while simultaneously maximizing the development potential.
From the design perspective, we considered from overall arrangement to smallest detail during design stage to completion stage. For example, in order to enhance the circulation of the fresh market, a new accessible lift connects the fresh market with shopping plaza and the basement carpark; as shoppers do not appreciate the permanently wet conditions of the typical fresh market, a numbers of changes, ranging from taller fish tanks, to enclosed loading areas and rubbish collection have been incorporated into our scheme to keep the floors clean and dry. From the submission perspective, we resolved the problems of non-compliance under means of escape requirement at market located at a basement level by maintaining the existing MOE provision. From the project management perspective, we plan and monitor the construction programme in detail, to avoid causing any noise and nuisance to the shopping plaza and the residential block above during the construction period.
Location
Wang Tau Hom South Road, Kowloon
Project Scope
Lead Consultant, Authorized Person, Designer and Project Manager service for A&A works
Project Size
Approx. 2,000 sq.m.
Completion Year
2015